INVESTMENT PROCESS
PROPERTY MANAGEMENT +
ASSET MANAGEMENT +


EXPERIENCE = SUPERIOR RETURNS

Real estate is a cyclical business. Therefore, the single most important element of a successful real estate investment is buying at the right price and at the right time in the real estate cycle. This approach requires control since real estate capital is most readily available at exactly the wrong time to buy. We pursue markets that are exhibiting signs of distress and seek well-located properties with significant discounts to replacement costs. These discounts to replacement costs provide insulation from overbuilding—a major factor in the real estate cycle. We then seek capital gain through improvements in occupancy and concessions as well as cap rate compression as the cycle recovers.

Our research shows that good acquisitions do not make great investments without the execution of a sound business plan and thorough due diligence. Accordingly, we do not put the success of our ventures in the hands of others. We are a full-service real estate firm, assembled by in-house acquisitions, management, asset management, construction, and accounting specialists. We leverage these core competencies to supplement third-party reports during due diligence. Our staff is intimately involved in all aspects of due diligence, ensuring that our renovation and operating budgets are generated from actual quotations from our approved vendors and contractors.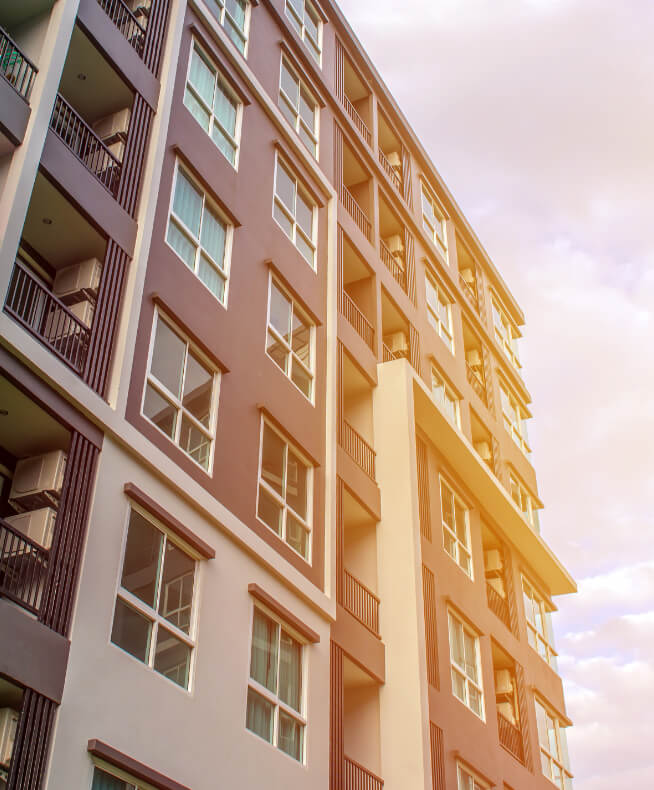 Our proven performance record and outstanding long-term relationships with owners and brokers allows us unparalleled access to real estate investments, however, of the many hundreds of deals we see, we only react to a handful of them each year. Our proprietary model and bottom-up investment approach, coupled with operating and market knowledge of our current portfolio allows us to quickly make successful decisions. By constantly monitoring the financial markets, we are able to structure properties to provide superior risk-adjusted returns while preserving capital.
INVESTOR LOGIN
Please login for property and investor reports.
Login